About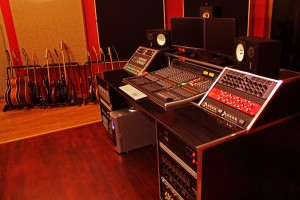 Audio Valley opened in 2003 in Perth Ontario, and relocated to Ottawa in 2009.  The studio still boasts the same huge list of high end equipment and instruments, but we are now in a much larger professionally designed facility.  The great news is that although the new space is about twice the size of the old location, our rates are the same!
To put it simply, we offer professional quality recording, mixing and mastering at rates that compete even with small project studios.  It is our goal to make the studio affordable for any artist, and to be able to put together a realistic budget for anything from a demo recording to a full commercial release.
The two main people behind Audio Valley are Steve Foley (engineer/producer) and Keith Glass (producer, session player/songwriter).
Steve has been an engineer at Audio Valley since 2003 and has been recording and mixing professionally since 2001.  Steve is also a multi-instrumentalist with a very strong playing and writing background.  He recorded, mixed, co-produced and played on Kellylee Evans' album "The Good Girl", which was a follow up to her Juno nominated album "Fight Or Flight" (which was also recorded and mixed at Audio Valley).  Steve has a diverse musical background, and has worked with major label hip hop artists (J-Cole, Flo Rida, Big Boi), jazz artists (Kellylee Evans), successful alt country and rock artists (Brock Zeman, The Cooper Brothers) and a huge number of amazing independent artists.
Keith is the guitar player for the 6 time Juno Award winning band Prairie Oyster.  He has more than 40 years experience as a professional musician and producer, and is also an incredible songwriter.  He is a multi-instrumentalist and has performed on a countless number of albums across many genres of music.
It seems that every studio in the world, weather it is a million dollar facility or a basement, claim to record with "state of the art" equipment and deliver "radio quality professional results".  Instead of trying to come up with better adjectives and catch phrases (we record with "space aged alien technology"???), I would simply invite you to take a listen to some of our work, send an e-mail with any questions you have, or book a tour of the studio.  Also, please feel free get in contact with bands or artists who have worked with us in the past to get an idea of what we are all about, and please do the same with other studios when you are doing your research.